I've seen this on a couple of people's journals, so here's my Top Five:
In countdown order:
#5: Vampire: The Masquerade by White Wolf:


I tried to find an image of the original edition, but couldn't find one. This is pretty much the same, apart from the title logo. Green Marble with a rose. Simple and elegant.
#4: Traveller (original black books) by GDW: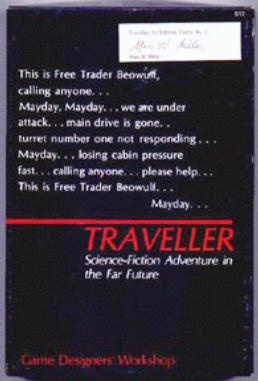 OK, that image is ass, and the copy is dinged up, but I couldn't find any other images of that first set. The GDW "little black books" were stark in an age of lurid pulp-y covers, and perfectly reflected the futuristic feel of the Traveller game. They were a brilliant bit of branding, too, as everything released shared that trade dress. An online fan even created this site, which allows you to generate your own custom Little Black Book covers, which is just cool as hell.
#3: Top Secret (original edition) by TSR:


I am biased. This was my first RPG. But come on! Look at that cover, and tell me that it doesn't make you want to put on a trenchcoat, grab the gun and the files, and go meet up with the owner of the legs in that photo.
#2: Nobilis by Hogshead Games:


Deco beauty. The world's first coffee-table-book RPG.
#1: Justice, Inc. by Hero Games:


They don't get much better at bringing across the feel of the game than this one. Even more amazing is that it was an original work, not a period image. Compare to the cover of the current version of the game, Pulp Hero, and mourn for what has been lost.
I notice a lot of "old school" stuff in my top 5. I guess that makes me an "old man." Fuck it, so be it. There aren't too many covers that come out now that really blow me away.